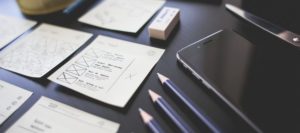 Dok pišem ove redove, već je uveliko petak. Trenutno ne mogu da spavam pa koristim to za pisanje.
Dešava se puno toga oko mene i u meni da nekim danima jednostavno ne znam gde se nalazim. Zato sam rešio da sredim sve aspekte svog života koji mi nepotrebno oduzimaju vreme.
Počeo sam sa svojim stolom, kontaktima, vizit kartama. Shvatio sam da mi taj haos dnevno oduzima dosta vremena. To mi umanjuje vreme provedeno sa kupcima ili smanjuje efikasnost tokom pripreme.
Trudim se da svoje kontakte držim u elektronskom formatu, kako bih ih lakše koristio. Ipak, osećaj papira pod rukama je nešto što upotpunjava osećaj. Daje mu finu motoriku i kinestetiku. Jednostavno daje mu ljudskost.
Zato sam pored tekućeg posla rešio da uvedem red. Na radnom stolu mi je vladao haos. U vizitarima još i veći. Sve to me je poprilično dugo izbacivalo iz ravnoteže. Sada kada je sve na svom mestu, osećam neki novi nalet energije.
Zato je moj savet da držiš svoje radno mesto urednim, bez obzira da li se radi o autu ili kancelariji. Uvek ćeš znati gde ti se šta nalazi, a i osećaćeš se lagodnije.
Takođe, kada imaš sređene kontakte na više mesta, smanjuješ opasnost da ostaneš bez njih! Sređivanjem ćeš se, ujedno, podsetiti na neke koje si zaboravio!
Ne dozvoli haosu da preuzme kontrolu!